Discover Off-White's fall-winter 2017 exclusives at MyTheresa
Off-White continues to dominate the fashion world with Virgil Abloh's tongue-in-cheek styles. Celebrating the launch of the fall-winter 2017 season, MyTheresa carries exclusive styles. From leather high-top sneakers to long belts and totes, these pieces will bring your autumn wardrobe to the next level. Discover fall styles from Off-White below, and shop more at MyTheresa.com.
Related: Straight From the Runway | Off-White's Fall 2017 Boots
OFF-WHITE FALL/WINTER 2017 BAGS & SNEAKERS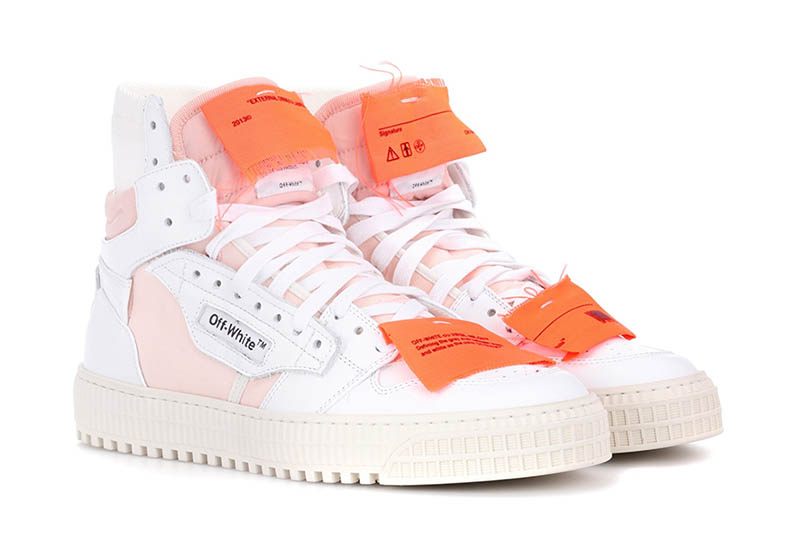 Off-White Leather Sneakers in White / Pink / Orange $646
These high-top sneakers come in a playful pink and white color palette with orange tags.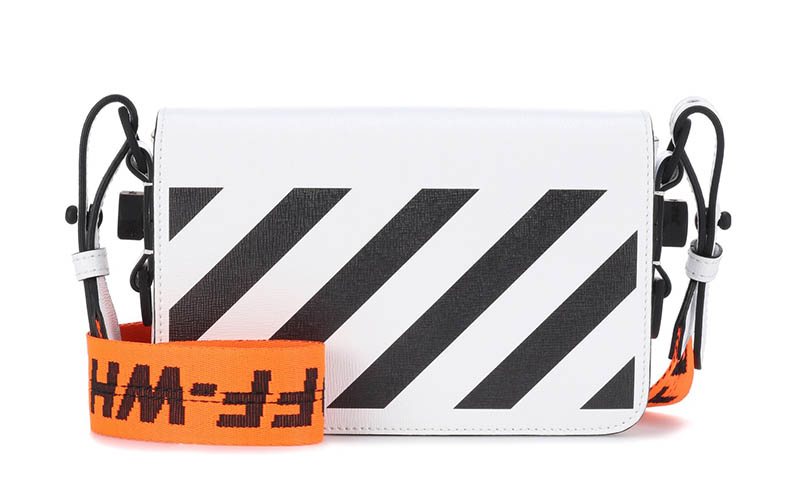 Off-White Binder Clip Leather Shoulder Bag $850
This statement bag features Off-White's signature stripes as well as orange straps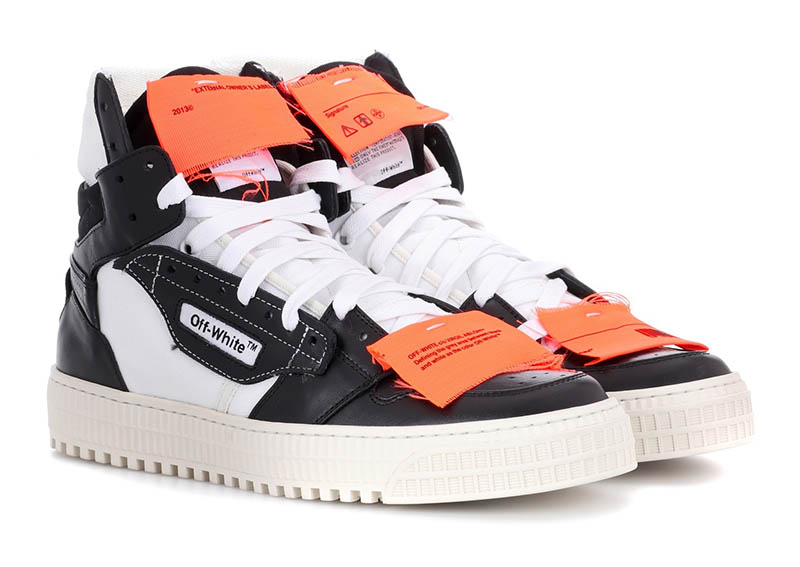 Off-White Leather Sneakers in Black / White / Orange $646
Update your sneaker collection with a pair of high-tops in black and white leather.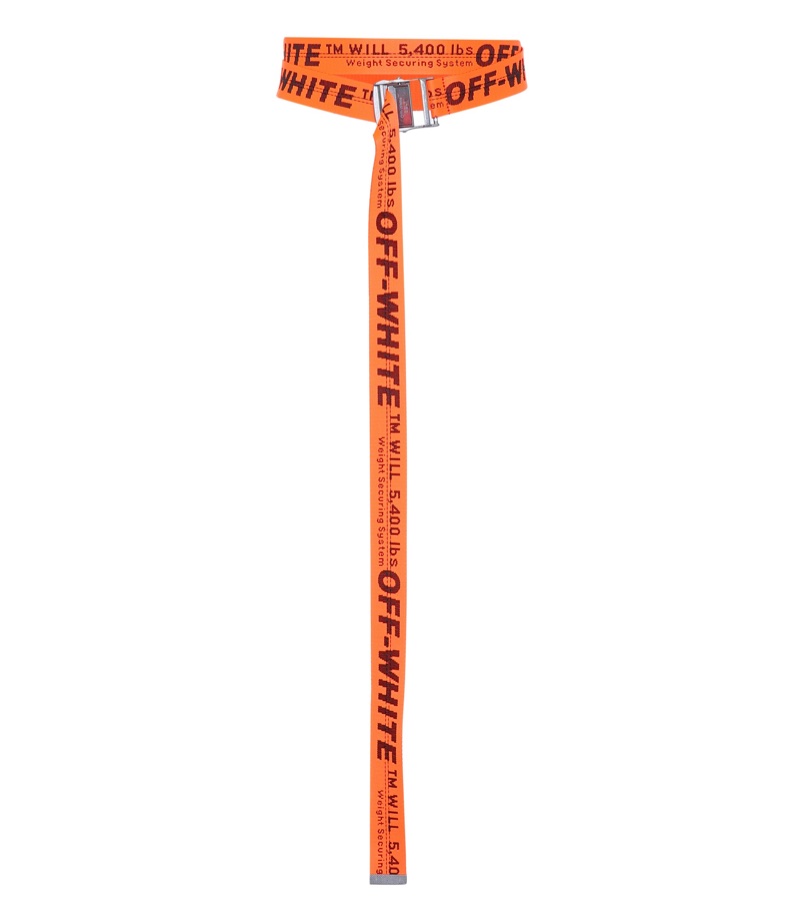 Off-White Industrial Belt $194
Stand out with a bold belt made from orange fabric that can be wrapped around the waist.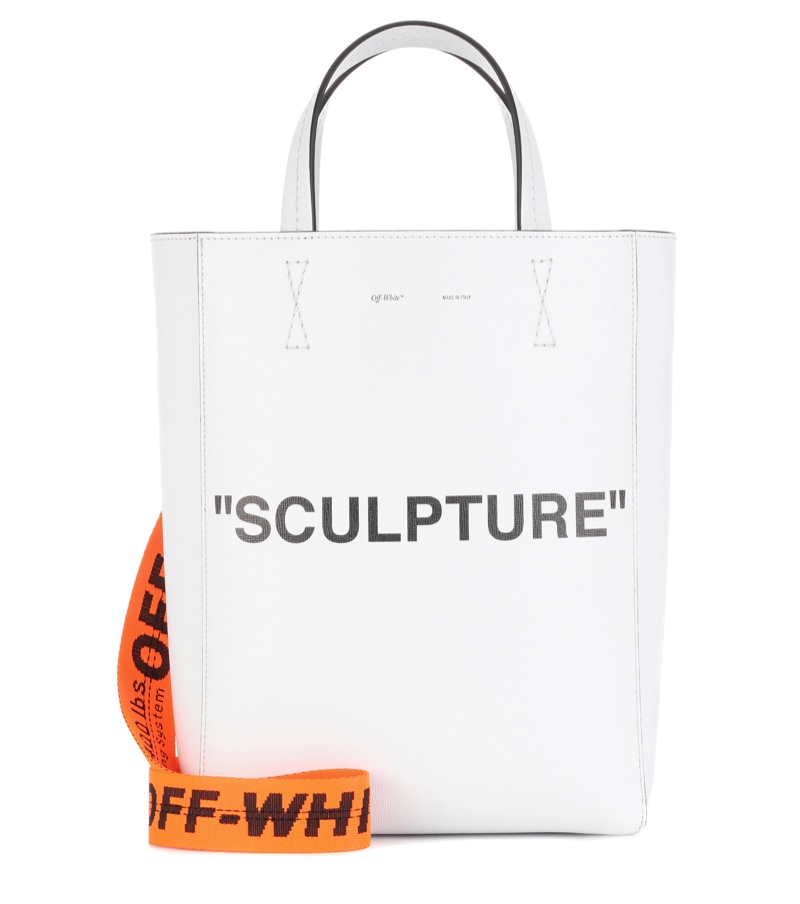 Off-White Structure Leather Tote $952
Made in Italy, a white leather tote comes with 'Sculpture' printed at the front.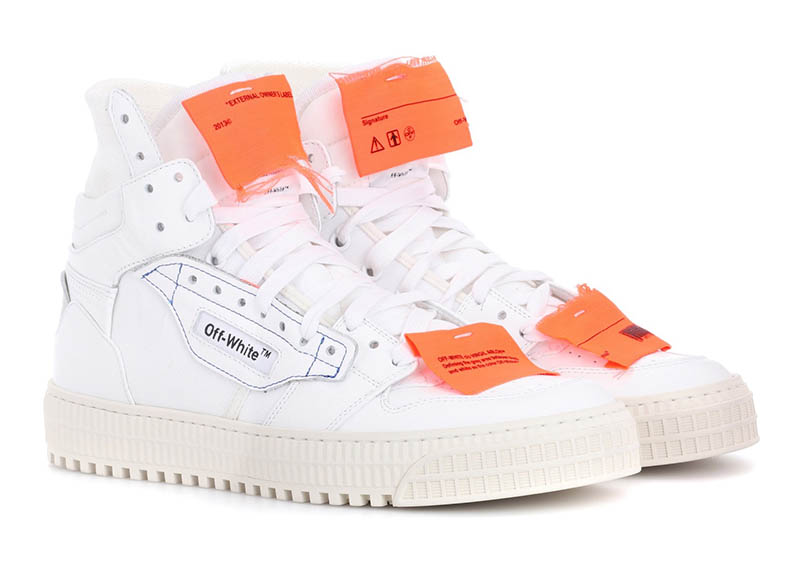 Off-White Leather Sneakers in White / Orange $646
High-top sneakers get updated with white-on-white leather as well as raw-edged orange tags.