Categories:
Other Brands
IMAGE: DIOR
From limited edition bags that you can only get in London, to these beauties that are now available in Singapore, the Lady Dior is still a very important bag for the French luxury house and an icon through and through. And because there are only that many classic quilted Cannage lambskin Lady Dior bags one can own, I'm happy that from time to time they do come out with interesting variants that are still in keeping with the DNA of the bag and perhaps more importantly, easy on the eye.
Take, for example, Pre-Fall 2016's Embroidered Animals Lady Dior, a 24 cm by 20 cm calfskin beauty that comes beautifully-detailed with animals inspired by Dior's charms. A versatile enough bag that can be hand-held or carried over the shoulder by way of its additional sling, she's also a real beauty through and through.
Available in both white or black calfskin (my pick is of course the full black one since a) it will stand out more and b) maintenance would be less of a hassle), you can now check it out for yourself at Dior boutiques in Singapore located within ION Orchard, Marina Bay Sands and Ngee Ann City.
Tags: Dior
comnum(0) tbcount(0) tbcount(587)
Categories:
Other Brands
Introducing the Dior Fall/Winter 2016 Bag Collection. The collection includes the brand's classic handbags such as the Lady Dior, Diorama, Diorever and the newest Stardust Backpack. The iconic Lady Dior is seen in a new ceramic-effect deerskin with a jewelled swan. The Diorever Bag from the Spring/Summer 2016 Collection is back this season in new colors. Dior introduces their newest backpack, the Stardust Backpack, which comes in cannage pattern and floral embellishments. Another new design this season is the Dior Blossom. It is an open tote bag that comes with a shoulder strap and a cute floral charm.
Jump to Euro Prices
Lady Dior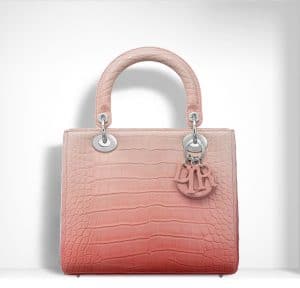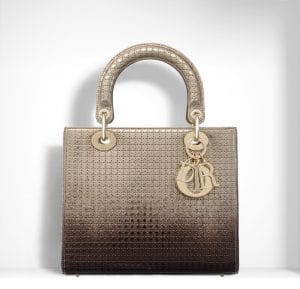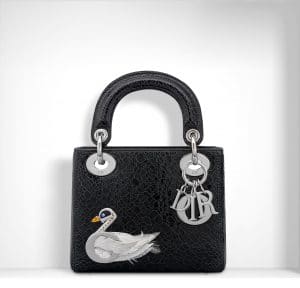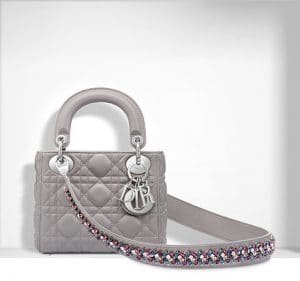 Dior Blossom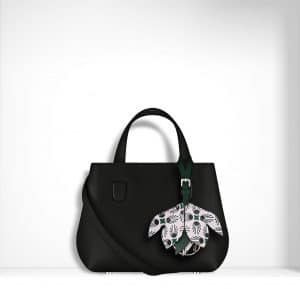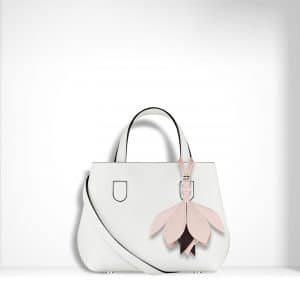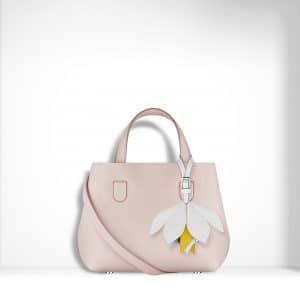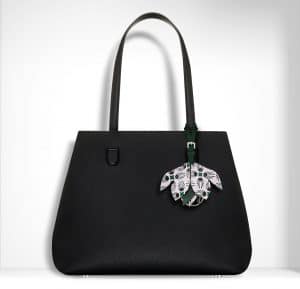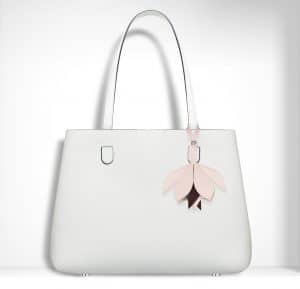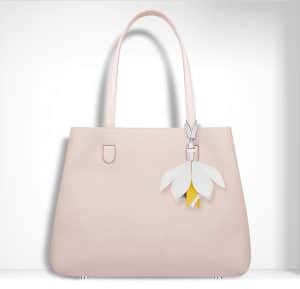 Diorama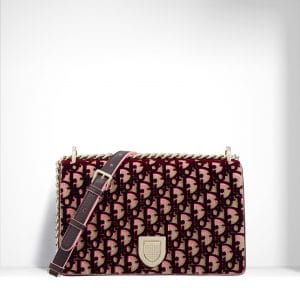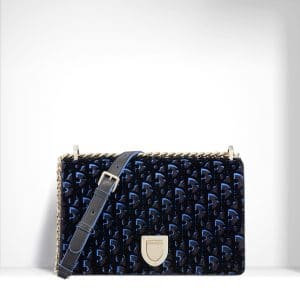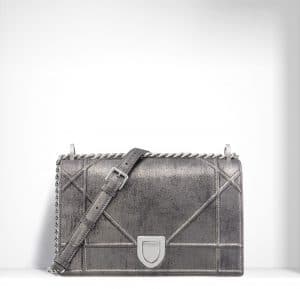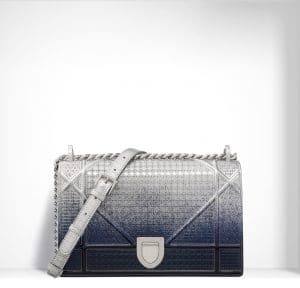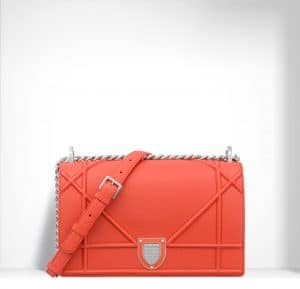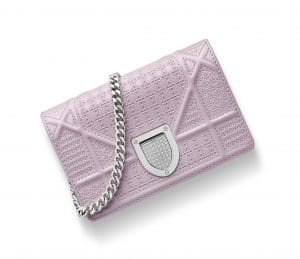 | Style | Price |
| --- | --- |
| Dior Calfskin Diorama Flap Bag | $3,400.00 (USD) |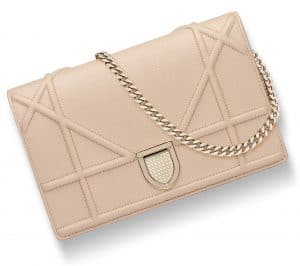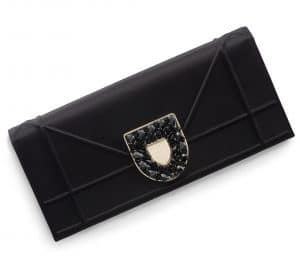 Diorever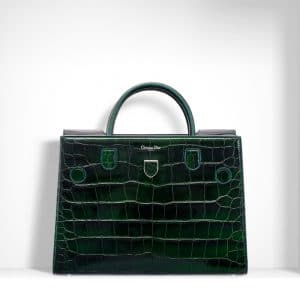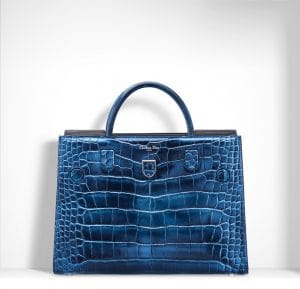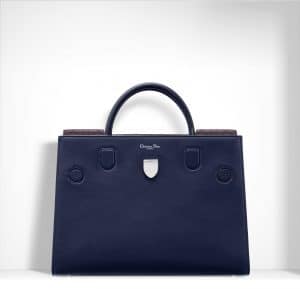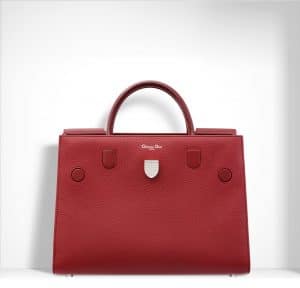 | Style | Price |
| --- | --- |
| Dior Calfskin Diorever Tote Medium Bag | $3,400.00 (USD) |
Stardust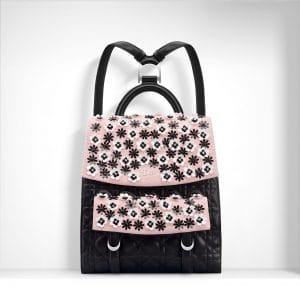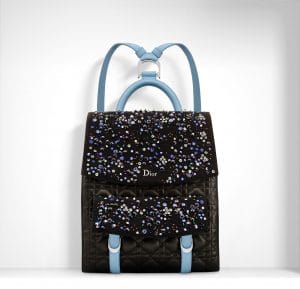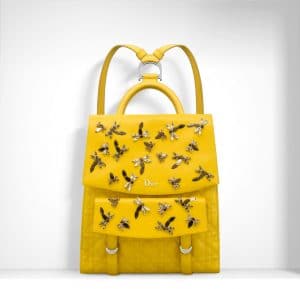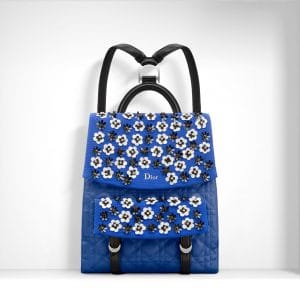 | Style | Price |
| --- | --- |
| Dior Large Embellished Stardust Backpack Bag | $3,000.00 (USD) |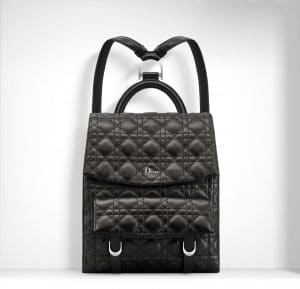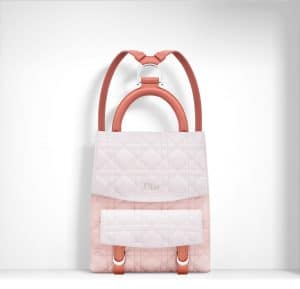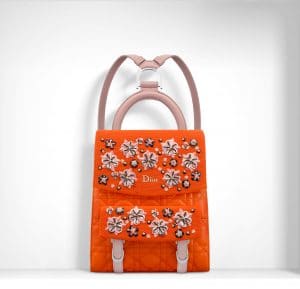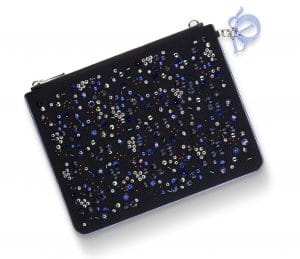 | Style | Price |
| --- | --- |
| Dior Small Stardust Backpack Bag | $2,400.00 (USD) |
| Dior Embroidered Technical Fabric Stardust Flat Zipped Pouch Bag | TBD |
Miss Dior and Ultradior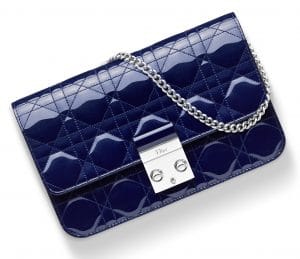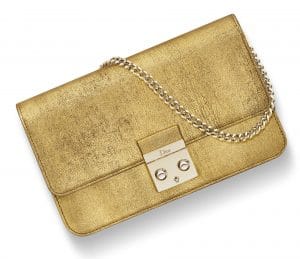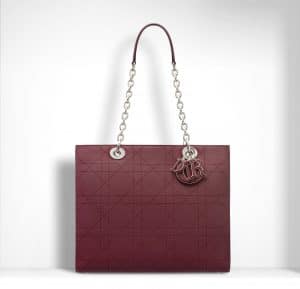 | Style | Price |
| --- | --- |
| Dior Pearlised Patent Miss Dior Promenade Pouch Bag | $2,050.00 (USD) |
| Dior Metallic Nubuck Calfskin Miss Dior Promenade Pouch Bag | TBD |
| Dior Ultradior Small Bag | TBD |
Tags: bag Dior 2016 Fall/Winter
comnum(0) tbcount(0) tbcount(634)
Categories:
Other Brands
Ever since cruise 2017 collections kick-started to show the most appropriate outfits to rock the coastlines once the cruise season hits the moment, we have been truly high-spirited to reap much from the period. After Chanel's Cuba cruise 2017 show and Louis Vuitton's resort show in Rio de Janeiro, we are also more than enthusiastic to see how cruise flirty flair looks in the background of London conservatism and aristocracy. It was Dior's resort 2017 collection brought to light today evening at London's Blenheim Palace that finally got us staring at London-infused resort pieces, with Gucci's show at Westminster Abbeystill to come.
Yes, the main concern about Dior circulating among the masses these days is surely to be the fashion house's future path, to be more precise who will eventually fill the shoes of the brand's previous creative director Raf Simons. Today in the evening the answer arrived like who can do it better after all than Lucie Meier and Serge Ruffieux, the two members of Raf Simon's creative team.
With Dior's three shows and four collections already under their belt, chances are that the Swiss duo is that very successor we have been waiting for a long time now, especially as today they took the plunge to appear on the runway to take a bow in some creative-director-worth manner.
Moreover, what we observed today in London, starting from pre-show preparations to the choice of Blenheim Palace as the brand's cruise 2017 show venue to the runway show itself, is hardly to be called a designer-void brand's demeanor. Lucie Meier and Serge Ruffieux have literally Diorized a range of venues in London.
The facade of the historical Scott's restaurant was morphed into a magical Dior corner, decorated with white roses and Monsignor Dior's iconic bar suit figures made of shrubs; the traditional English cabs were exposing Dior's signature cannage motif; the Lady Dior Pub, a one-night-only pop-up bar greeted all the guests of the Dior cruise 2017 show to entertain them before the show, while the train that took them to Oxfordshire dubbed as "The Dior Express" was yet again declaring all and sundry that Dior was on the air.
In the Blenheim Palace everything was again at the highest level to be in tune with its rich and prestigious past experience, starting from bellboys treating the guests to champagne to a mini Dior archival exhibition. After all, this venue was not only the principle residence of the Duke of Marlborough and the birthplace of Winston Churchill, but also the very location Dior house headed to back in 1954 and 1958.
The Dior cruise 2017 collection was brought to the table as a unique channel between French chicness and English aristocracy. And if you spice up the channel with something old, something new from the history of the fashion house, the takeaway will be the entire collection. The British fox hunting theme made a lovely part of the collection appearing both on the runway carpet and on some garment pieces, like, for example, on a dress worn under a black bolero jacket or else on a black knitted sweater matched with flaring white skirt.
Lucie Meier and Serge Ruffieux keep on interpreting Raf Simon's so favorite puffed sleeves over and over again, whether we look at an ivory top, an abstractly tailored outerwear piece with discrete lines or a white tunic dress with contrasting blue puffed sleeves. Then it was all about the Swiss Duo's newly-erupted details, styles and prints.
With every new collection unveiled by the designers, we gradually come to the understating that dense floral canvas, sprezzatura-promising multilayering, a strong handbag game, optical illusion print blocking and some uniquely cut baggy outerwear pieces are to become the key elements to identify Dior's new style.
The majority of the models sashayed down the runway showing some chaotic outfits, like skirts worn over oft-happening kick-flare pants, a skirt worn over another longer one or a bolero jacket worn over a coat, a list to drag on and on. However some elements were spanking new, like the ruffled peplums, ruched down accents looking especially beautiful on some slip dresses, and also many scarf pieces wrapped on bags, serving as bracelet straps or else romantically running through loops on different pieces.
Whether you are more prone to praising Dior's new aesthetics or else find it as an unacceptable deviation from the house's original roots, one thing about the collection is to become viral soon enough – no guesswork here, the golden-soled booties with low heels are a chic thing now.
comnum(0) tbcount(0) tbcount(694)
Categories:
Other Brands
So what do you think? It's to-die-for right? It's like polished gem sitting on the display.
Sitting on the display? What a waste, it should be around your shoulder. That's where it belongs.
But this bag is called the Miss Dior Promenade Pouch in smooth leather. Crafted from durable calfskin leather and refined with patent, which explains the shiny effect.
The original Miss Dior Promenade Pouch was designed in the popular Cannage Stitching and by the way… this bag is as famous as the Diorissimo Bag. But the Cannage Stitching is cool, however the smooth leather is beautiful as well.
Honestly I find the smooth leather version less sophisticated, it's simpler which is what some people (like me) loves. The Miss Dior Promenade Pouch is perfect for the evenings and everything about it is just elegant and practical including the ultra-clasp, the detachable chain (check here for more details: Miss Dior Smooth Promenade Pouch).
This bag is measured 21 x 13.5 cm, with chain of 120 cm. So you can safely carry it on your shoulder. For those that are interested, it's priced at $1250 USD, €1550 euro, £1250 GBP via Dior boutique.
Tags: Dior Pouch Promenade Miss SMOOTH
comnum(0) tbcount(0) tbcount(566)
Categories:
Other Brands
When we first posted the Dior Turn Me Dior Croisiere Wallet On Chain bag, we thought: 'is the chain long enough for shoulder carry?'
If not, then it's very pity.
But now we have found the bag again and we can confidently say that the chain is good for shoulder carry. Now let's go into the other info's:
This bag is made from shiny leather, but it's also available in grained leather for those that don't want to choose patent.
The most beautiful part of this Wallet On Chain Bag is the closure, which is called the Turn Me Dior closure. It made in diamond shape and if you look closer, you can read the beautiful DIOR logo crafted on it.
The chain is 120 cm long, so you can wear it cross body or on your shoulder. You can also use it as an evening clutch bag. The options are endless.
The Dior Turn Me Dior Croisiere WOC is modern, elegant and ladylike. Even the name is gorgeous. The interior features a zipped pocket, flat pocket, gusset compartment and 12 card slots.
Is it shopping time yet?
comnum(0) tbcount(0) tbcount(517)
Categories:
Other Brands
Futuristic, liberated and contemporary is the message that Dior wanted to deliver at the runway in Tokyo. The finest accessories are made glamorous and rich, yet practical for everyday use. The Lady Dior Bag has been interpreted and became a miniature ornament (in large and mini size) with sequined patches and an oversized strap.
Not only the Lady Dior, but also the Be Dior Bag has been given a new taste. From smooth and structured leather, it has been transformed into a crunchy distressed leather bag, which gives you more glam when heading down town. Just like patent, the bag reflects the light back to the people's eyes, which makes the Be Dior Flap Bag very notable. And besides, classic black is always a great color for accessories.
But then we noticed a new bag, a style that settled between feminine and masculine. With oversized round silver closure on the front flap, twinkling color and sophisticated tiny crisscross prints. It's truly a piece of luxury mixed with art. Though presented in orange, this bag is also available in silver. It's also available in a size small enough to hold with one hand, just like a clutch bag.
So what do you think?
Tags: bag Dior Runway Pre-Fall
Categories

New Posts

Hot Posts